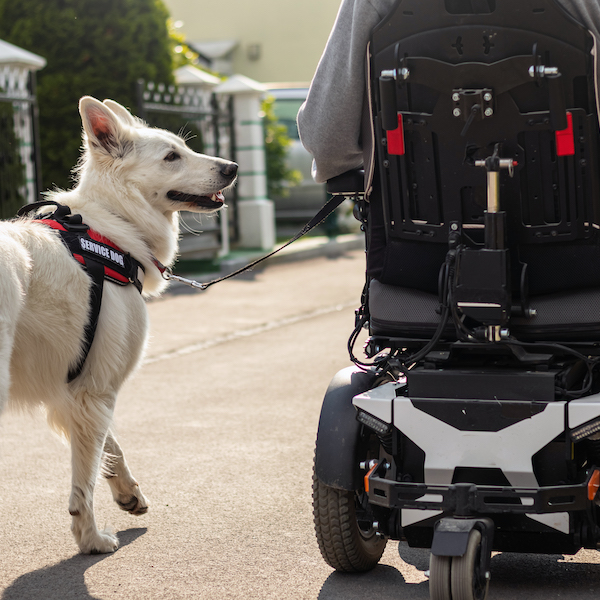 The Benefit of Access for All
The case for business success
Scenario 1: The bigger picture
A family walks into a bank with a dog to apply for a mortgage on a new home. They explain that the dog is a service dog that alerts for seizures. The dog is on a leash and is well groomed and behaving nicely. The bank manager explains that there is a no dogs policy and they do not want it to disturb other customers by allowing the dog inside. The family leaves. Shortly after that, the family secures a mortgage from another bank that welcomed the service animal.
Think about it. What needs to happen?
The bank lost both the current mortgage as well as future business with the family. Understanding the ADA and the rights of people with disabilities can affect a business. By not allowing the family to apply for a mortgage, the bank not only lost the profit from the loan, it also lost the opportunity to enhance its reputation. In fact, the bank's reputation may be damaged because the family may tell others about their bad experience.
The takeaway
Turning away a customer because of a service animal is a poor business decision. You lose a customer and risk damaging your business's reputation.
---
The scenarios, including all names, characters, and incidents portrayed on this page are fictitious. No identification with actual persons (living or deceased), places, buildings, or products is intended or should be inferred.